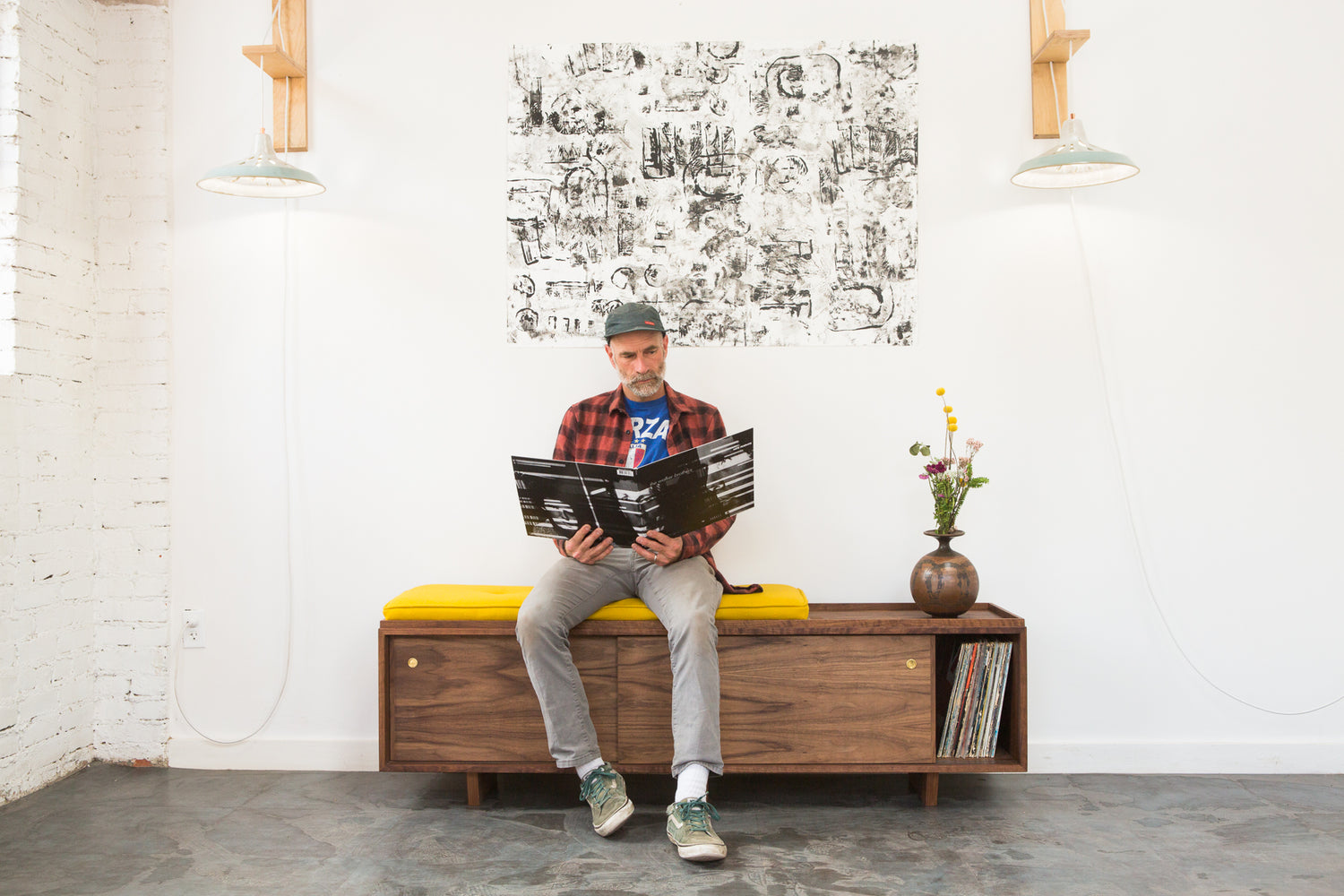 PETE DEEBLE FURNITURE
I began building things with my dad as a kid, fashioning my own cases for records and instruments and other such wares. I also built countless skateboarding ramps with my friends. As long as I can remember I've had a proclivity for inventing and creating things, and as such woodworking has always been a natural outlet for that.
Sometime around 2007 I began building more serious furniture for me and my wife to enjoy…first a credenza, then a wall unit, then a bed. At this point it became clear that design and craft was a calling that I needed to pursue.  I was teaching high school math at the time, so I began to develop furniture design as a side project initially.
I put up a blog and began taking orders, and my little side project slowly morphed into a vocation.  In June of 2017 I quit teaching to pursue furniture full time, and in September of 2017 I moved into my current studio, which is located in Long Beach, CA.
My design sense is highly influenced by Scandinavian furniture from the middle part of the most previous century, which is to say that my aesthetic tends towards modern and minimal, mid century modern, Danish modern, etc. My furniture is generally built from hardwoods such as walnut, cherry, maple, rosewood etc.
I work with a small group of highly skilled craftsman who produce alongside me, crafting handmade goods in Long Beach, CA.
Have A Question?